Ride 'em hard…fix 'em when they break.
That's a philosophy…and not just about motorcycles. I apply it to pretty much everything. Life, and the people and things in it…are meant to be touched, felt, ridden, flown, enjoyed, and in short…experienced.
Sometimes experience breaks things.
The magic UPS fairy showed up with this yesterday. It's for the wife's ride (Da 'altima, otherwise known as "Crunchbird").
The old wheel is bent. Reasonably spectacularly bent, in fact. One experience of ours or another was too much for it. Since it was time for a tire or two I figured it was time to replace the wheel.
That's slated for tomorrow.
There's a pile of motorcycle parts here too…that work is slated for tomorrow also. At least the start of it. Bringing it back to stock/undamaged is first. Then I might modify something.
Muhahahahahahahahahaha!!!!!!
(snif)
Oh, and if you'll look closely in the top right of that picture, you'll see that Pierre (the Polydactyl, Maine Coon, Hemingway cat) approves of the box and packing. Pierre pretty much supervises all of my construction and other projects.
Here's a closer view:

Lots of work for tomorrow…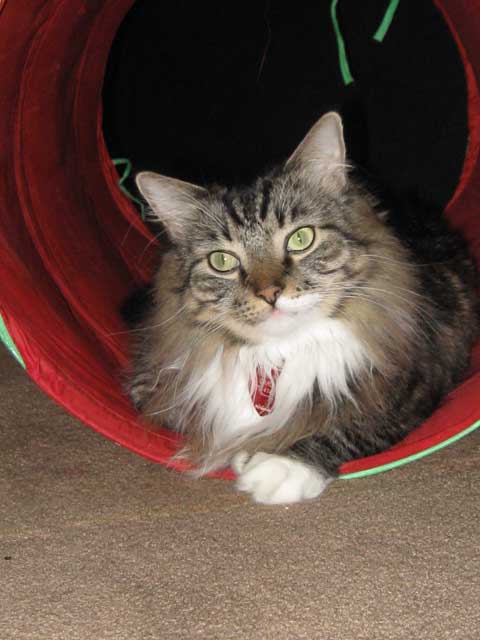 CUAgain,
Daniel Meyer